by admin on 05/06/16 at 4:35 pm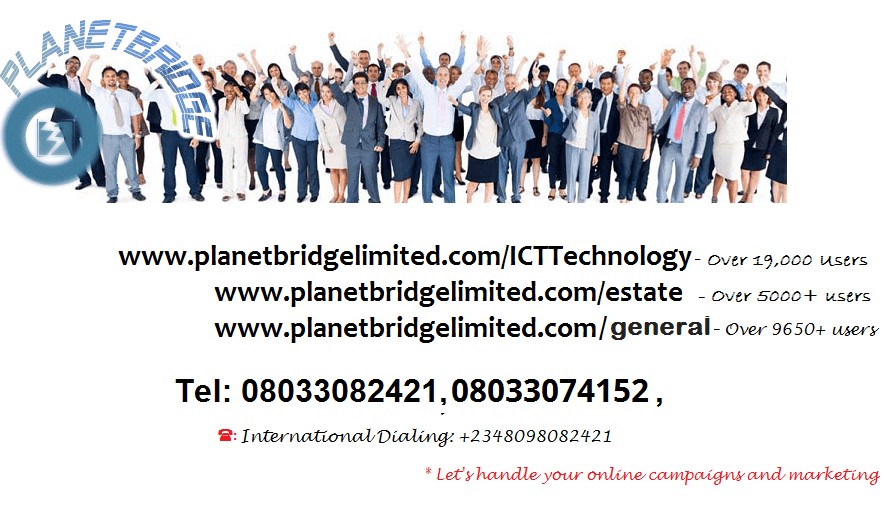 Hi Everyone,
We are happy to announce that after a long and due consideration, we have decided to open our 3 blogs to free registration from the public including our first and official blog which is the URL named ICTTechnology on our domain. If you get this message as an email, then you are one of our old registered members. It's nice to contact you once again after a long break. We have integrated good security on our database and tested it and can now open to new registrants unlike before.
With this , we now have 3 blogs which provides interactions in the 3 following categories: –
www.planetbridgelimited.com/ICTTechnology – For every discussion under Information and Communication Technology Category
 www.planetbridgelimited.com/general –  For every discussion under General category. Adverts, News etc
www.planetbridgelimited.com/estate – For every discussion under Real Estate Category.
We look forward to having you on board!
19,660 total views, 493 views today