by admin on 01/11/16 at 1:41 pm
IT/ERP Solutions
Centerlized Deployment Tracking System (CDTS)
CDTS is a powerful planning and implementa-tion tool designed for big and complicated projects like LTE.
Planetbridge Nigeria CDTS_Brochure.pdf
Adobe Acrobat document [388.0 KB]
Remote-Site Monitoring Solution (RMS)
Machine to machine based RMS Platform provides the ability to monitor each remote site from a centralized Network Operations/Management Center.
Planetbridge Nigeria RMS_Brochure.pdf
Adobe Acrobat document [285.4 KB]
Smart Metering Infrastructure Solution (SMIS)
USG's Smart Metering Infrastructure Solution (SMIS) is a part of its M2M Platform for advance power management.
Planetbridge Nigeria_SMIS_Brochure.pdf
Adobe Acrobat document [421.8 KB]
Procurement Management Reporting Tool (PMRT)
One of the biggest challenge for the companies is to figure out how they're going to control costs and risks while saddled with an outdated purchasing system.
Planetbridge Nigeria_PMRT_Brochure.pdf
Adobe Acrobat document [646.6 KB]
Call Us For More Info: +234 (809) 808-2421
---
Industrial Solutions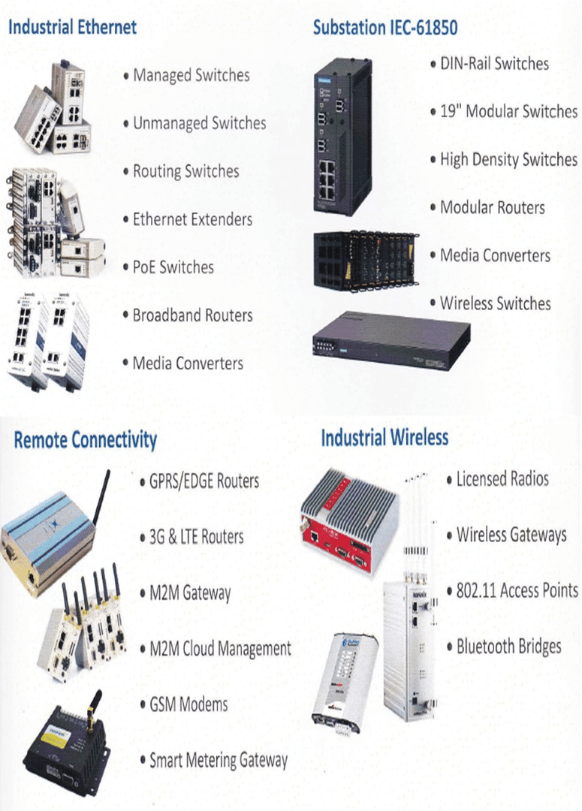 Call Us For More Info: +234 (809) 808-2421
---
Telecom Solutions
Centerlized Deployment Tracking System (CDTS)
CDTS is a powerful planning and implementa-tion tool designed for big and complicated projects like LTE/FTTX.
Planetbridge Nigeria_CDTS_Brochure.pdf
Adobe Acrobat document [388.0 KB]
Service Operations & Assurance Platform (SOAP)
SOAP enables holistic view of live services from end users perspective. Service Operations and Assurance Platform offers.
Planetbridge Nigeria_SOAP_Brochure.pdf
Adobe Acrobat document [466.5 KB]
Call Us For More Info: +234 (809) 808-2421
---
IT/Telecoms Services
IT Infrastructure Services
The Network Infrastructure products and solutions are an integral part of the Enterprise systems group. Empowered with a team of Technical experts, we cater our customers with end-to-end IT Infrastructure services which include consulting, implementation & maintenance.
Enterprise Wide Network Strategy & Planning
Network Architecture & Design
NOC Design and Implementation
Servers and Storage installation and support
Network Design and implementation
Core Network
With 15+ years of Core network experience, Our Partner USG is confident in design and implementation of NGN/IMS, OSS/BSS, VAS, and IP based services. We can evaluate and prepare network/services migration strategy based on actual data. We take care of all design documentation (SoW, HLD, LLD, RFP, etc).
Mobile/Fixed Access Network
USG experts have wide range of access design and optimization experience in 2G, 3G, LTE, xDSL, and FTTX. With 15+ of experience, our experts have lead team of senior engineers to provide optimal solutions. We take full responsibility of network optimization and advise our client on expansions accordingly.
Network Audit & Assessment
Our team of senior professionals understands the telecom environment and the methods required to complete a large-scale audit efficiently and effectively. We conduct detailed network wide data analysis and provide guidelines on genuine issues.
Network Optimization
We provide E2E optimization solutions for 2G/3G, HSPA, and LTE networks. Our services include:                                                                                                                                               Parameters Optimization                                   Cluster Optimization
KPI Definitions                                                   Site Verification
Network Redesign                                             Capacity Planning
KPI Improvements                                             QoS Assurance
Call Us For More Info: +234 (809) 808-2421
---
Electromechanical Services
Design, Installation, & Commissioning
USG offers E2E electromechanical services in implementing UPS systems, DC Power Systems, and Solar Power systems. With a range of products in hand, USG always choose optimal solutions for its clients. We have experience in deploying solutions for small, medium, and large business in all sectors. We offer following solutions:
UPS Systems
Small  Online Systems (500VA to 6KVA)
Medium Online Systems (10KVA to 160KVA)
Large Online Systems (200KVA to 1000KVA)
Rectifiers
Small Power Plant (300A/600A)
Medium Power Plant (1000A/1500A)
Large Power Plant (3000A/5000A/10000A)
Batteries
Sealed Dry (All type of batteries)
Flooded (All type of batteries)
Solar Systems
Small/Medium Solar Systems
Call Us For More Info: +234 (809) 808-2421
---
Click below to Call Us Now:


---
Save
15,005 total views, 483 views today