by admin on 07/06/12 at 7:35 pm
Greetings from our Partners,
Firstly thank you all for your feedback, we had a great response and look forward to supplying many of you with equipment in the coming weeks.
Many of our customers have brought it to our attention that local Duties and Taxes imposed by customs is making it increasingly difficult to compare equipment costs between local suppliers and international suppliers. With this in mind we are now able to provide quotations including delivery AND local duties & taxes for most countries. This should make it easier for you to compare our prices with what you pay locally. Obtaining the D&T costs can take a few days in some cases, so please specify if you need this information included in your quotation.
RSP720-3CXL-GE

– Cisco 7600 Router Switch Processor 720Gbps fabric, PFC3CXL
Price:

$9,500

USD Condition: USED, fully tested



WS-SUP720-3BXL

– Catalyst 6500/Cisco 7600 Supervisor 720 Fabric MSFC3 PFC3BXL
Price:

$6,000

USD Condition: USED, fully tested
Below you will find two tables with a selection of popular selling NEW and USED items, all available for quick delivery. Please let us know if any of these items are interesting for you. If there are other products that you need, please do not hesitate to ask. We will do everything in our power to make the very best deal for you.

We look forward to hearing from you and demonstrating our desire to work with you.
Very best regards,
From:
PlanetBridge Nigeria & Europe Partners
| | | | | | | |
| --- | --- | --- | --- | --- | --- | --- |
| Part Number | Unit Price | Condition | | Part Number | Unit Price | Condition |
| C3KX-NM-1G= | $198 | NEW | | ASA5505-BUN-K9 | $350 | USED |
| C3KX-PWR-715WAC= | $396 | NEW | | ASA5510-BUN-K9 | $1,700 | USED |
| CISCO2811-DC | $1,043 | NEW | | ASA5520-BUN-K9 | $2,500 | USED |
| CP-7911G | $108 | NEW | | CISCO1801 | $450 | USED |
| HWIC-1ADSL= | $288 | NEW | | CISCO1841 | $300 | USED |
| HWIC-1FE= | $375 | NEW | | CISCO2621XM | $175 | USED |
| HWIC-1GE-SFP= | $720 | NEW | | CISCO2801 | $450 | USED |
| HWIC-2FE= | $522 | NEW | | CISCO2811 | $500 | USED |
| HWIC-2T= | $227 | NEW | | CISCO2821 | $550 | USED |
| HWIC-4ESW= | $154 | NEW | | CISCO2851 | $600 | USED |
| HWIC-4T= | $1,008 | NEW | | CISCO3745 | $300 | USED |
| PWR-C45-1300ACV= | $418 | NEW | | CISCO3825 | $600 | USED |
| PWR-C45-1400AC= | $628 | NEW | | CISCO3845 | $775 | USED |
| VIC2-4FXO= | $338 | NEW | | CISCO7201 | $5,500 | USED |
| VWIC2-2MFT-G703= | $1,030 | NEW | | CISCO7206VXR | $275 | USED |
| WS-C2960-24PC-L | $1,048 | NEW | | CISCO7301 | $5,000 | USED |
| WS-C2960-24PC-S | $797 | NEW | | CISCO877-K9 | $250 | USED |
| WS-C2960-24TC-L | $497 | NEW | | CP-7942G | $225 | USED |
| WS-C2960-24TT-L | $497 | NEW | | CP-7962G | $250 | USED |
| WS-C2960-48PST-L | $1,888 | NEW | | HWIC-1ADSL | $210 | USED |
| WS-C2960-48PST-L | $1,942 | NEW | | HWIC-1FE | $350 | USED |
| WS-C2960-48PST-S | $1,374 | NEW | | HWIC-1GE-SFP | $850 | USED |
| WS-C2960-48TC-L | $958 | NEW | | NPE-G1 | $1,750 | USED |
| WS-C2960-8TC-L | $397 | NEW | | NPE-G2 | $3,800 | USED |
| WS-C2960-8TC-L | $386 | NEW | | PA-GE | $1,000 | USED |
| WS-C2960G-8TC-L | $602 | NEW | | WS-C2950-24 | $50 | USED |
| WS-C2960S-24PS-L | $1,534 | NEW | | WS-C2950G-24-EI | $75 | USED |
| WS-C2960S-24TS-L | $1,043 | NEW | | WS-C2950T-24 | $125 | USED |
| WS-C2960S-24TS-S | $671 | NEW | | WS-C2960-24-S | $275 | USED |
| WS-C2960S-48LPS-L | $2,494 | NEW | | WS-C2960-24TC-L | $475 | USED |
| WS-C2960S-48TS-L | $1,739 | NEW | | WS-C2960-24TT-L | $205 | USED |
| WS-C2960S-48TS-S | $1,208 | NEW | | WS-C2960-48TC-L | $850 | USED |
| WS-C3560-8PC-S | $586 | NEW | | WS-C2960-48TT-L | $600 | USED |
| WS-C3560G-24TS-S | $1,898 | NEW | | WS-C2960G-24TC-L | $1,100 | USED |
| WS-C3560V2-24PS-S | $1,457 | NEW | | WS-C2960G-48TC-L | $1,900 | USED |
| WS-C3560V2-24TS-S | $791 | NEW | | WS-C2970G-24TS-E | $850 | USED |
| WS-C3560V2-48PS-S | $2,494 | NEW | | WS-C3550-12G | $300 | USED |
| WS-C3560V2-48TS-S | $1,439 | NEW | | WS-C3550-12T | $600 | USED |
| WS-C3560X-24T-S | $1,703 | NEW | | WS-C3550-24-SMI | $150 | USED |
| WS-C3750G-24TS-S1U | $2,770 | NEW | | WS-C3550-48-SMI | $225 | USED |
| WS-C3750G-48PS-S | $6,322 | NEW | | WS-C3560-24PS-S | $410 | USED |
| WS-C3750V2-24TS-S | $1,151 | NEW | | WS-C3560-24TS-S | $475 | USED |
| WS-C3750V2-48TS-S | $2,015 | NEW | | WS-C3560-48PS-E | $1,050 | USED |
| WS-C3750X-24P-L | $2,448 | NEW | | WS-C3560-48PS-S | $725 | USED |
| WS-C3750X-24T-L | $2,059 | NEW | | WS-C3560-48TS-S | $450 | USED |
| WS-C3750X-24T-S | $2,574 | NEW | | WS-C3560-8PC-S | $575 | USED |
| WS-C3750X-48P-L | $4,243 | NEW | | WS-C3560E-48PD-S | $4,750 | USED |
| WS-C3750X-48P-S | $5,148 | NEW | | WS-C3560G-24PS-S | $1,850 | USED |
| WS-C3750X-48T-L | $3,524 | NEW | | WS-C3560G-24TS-E | $2,000 | USED |
| WS-C3750X-48T-S | $4,554 | NEW | | WS-C3560G-24TS-S | $1,750 | USED |
| WS-X4606-X2-E= | $4,500 | NEW | | WS-C3560G-48PS-S | $2,900 | USED |
| WS-X4624-SFP-E= | $6,000 | NEW | | WS-C3560G-48TS-E | $3,250 | USED |
| WS-X4904-10GE= | $2,100 | NEW | | WS-C3560G-48TS-S | $2,300 | USED |
| WS-X6548-GE-TX= | $4,320 | NEW | | WS-C3750-24FS-S | $3,500 | USED |
| WS-X6704-10GE= | $6,720 | NEW | | WS-C3750-24PS-S | $400 | USED |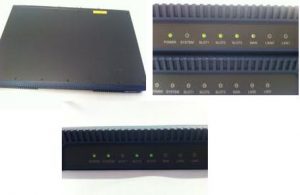 2,143 total views, 0 views today